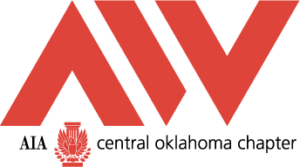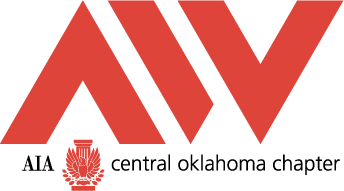 ARCHITECTURE WEEK 2019
---
April 1
OKLAHOMANMADE Photography Competition
presented by the Oklahoma City Foundation for Architecture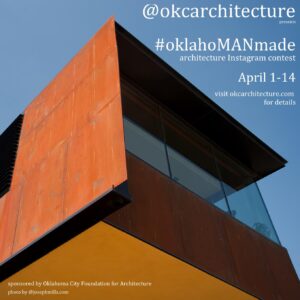 <<CLICK HERE << for more information
---
Tuesday, April 9
SMPS AIA Program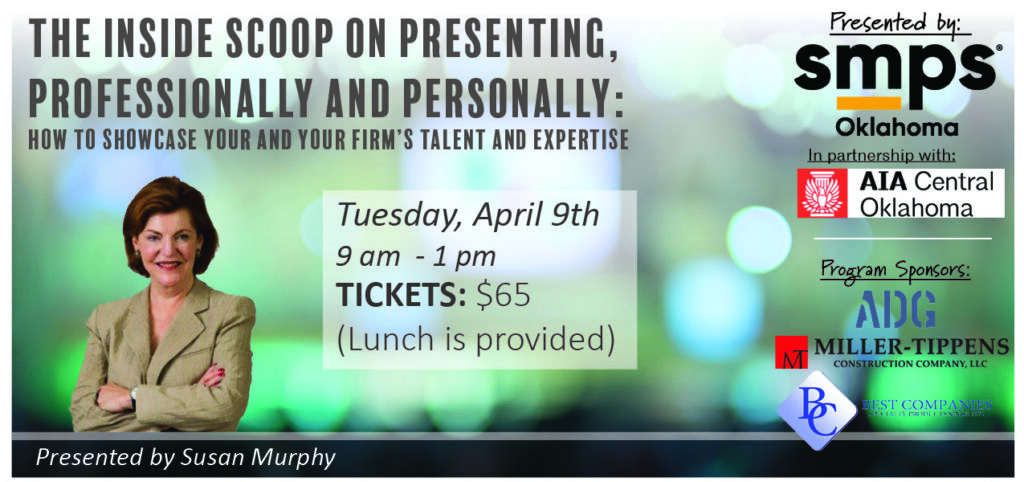 ---
Tuesday, April 9

hosted by the Oklahoma City Foundation for Architecture
5:30 – 7:30 p.m.
Twisted Spike Brewing Company
$100 per team (includes one beer per person, food and prizes)
---
Thursday, April 11
Cooperating with Landscapes in Oklahoma: How the Principles of Permaculture Bring Resilience to Sites
"Premaculture is a philosophy of working with, rather than against nature…"  Bill Mollison
Join us to hear from three practitioners speak on the subject of Permaculture, enjoy lunch with locally grown food andearn one hour of HSW credit while considering how you might incorporate more resilient practices in site design.
Find out more <<HERE>>
---
Friday, April 12 – AIA Honor Awards Luncheon
Join us as we honor those who have contributed to the
profession, the community and the built environment.
In addition, join us to hear from the experts on Scissortail Park!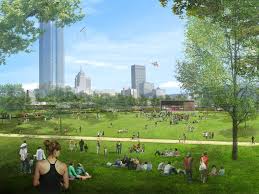 Gavin McMillan of Hargreaves Associates
Hans Butzer, AIA of Butzer Architects & Urbanism
Torrey Butzer, Assoc. AIA of Butzer Architects & Urbanism
11:30 a.m. – 1:30 p.m.
Will Rogers Theater
$45 per person / $360 for table of 8
---
Saturday, April 13 – AIA Architecture Tour
The American Institute of Architects Central Oklahoma Chapter will host the 18th annual Architectural Tour on Saturday, April 13, 2019 from 12:00 – 5:00 p.m.  This self-guided tour includes  architectural destinations such as residential homes and commercial buildings that allow participants to experience great architectural design in Oklahoma City.  >>CLICK HERE>> for this year's tour information!
---
Purchase your Architecture Week Shirt!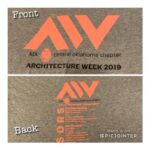 $10.00 (limited supply available)
---
2019 AIA Architecture Week Sponsors:
PLATINUM SPONSORS
Bell & McCoy Lighting and Controls
Boldt Construction
ES2
JE Dunn Construction
Pella Windows & Doors of Oklahoma
Timberlake Construction
GOLD SPONSORS
Acme Brick
Guernsey
Manhattan Construction
Miller Tippens Construction
Premier Lighting Sales
Red Plains Professional
Triangle A&E
SILVER SPONSORS
Bryan's Flooring
HP Engineering
MA+ Architecture
Nabholz Construction
TAP Architecture
TRW Oklahoma
Wallace Engineering
BRONZE SPONSORS
CMSWillowbrook Construction Management
Crossland Construction
Olsson Associates
Smith & Pickel Construction
Terracon
Thermal Windows