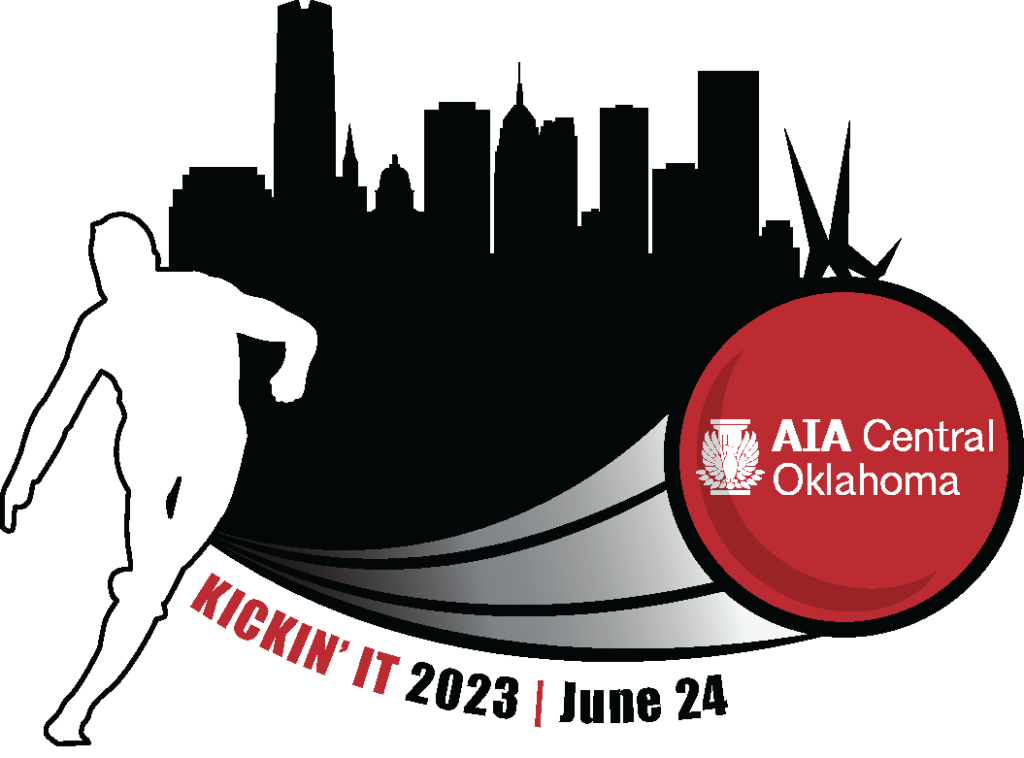 Mark your calendars for our 2023 Kickin' It Kickball Tournament! Saturday, June 24th at the PCAA Fields in OKC! More information coming soon.
---
Pictures from our 2022 AIA Kickball Tournament! Thanks to all who participated!
ADDITIONAL TEAM INFORMATION:
Teams must be architectural firms and/or Allied member companies of AIA.
Teams are made up of 15 players.  Only your 15 rostered players can play in your games.  
Each team must field two women on the field at all times.  If you are unable to field two women, you must play down a player and take an automatic out each inning.  
Teams are responsible for their own t-shirts but the color must be submitted  and approved by AIA so we're sure everyone has a different color shirt.
Questions? Email Melissa at melissa@aiacoc.org.