The AIACOC Committee on the Environment (COTE) works to advance, disseminate, and advocate—to the profession, the building industry, and the public—design practices that integrate built and natural systems and enhance both the design quality and environmental performance of the built environment. COTE serves as the community and voice, on behalf of and at the direction of the AIACOC Board of Directors, regarding sustainable design.
AIACOC COTE reflects the profession's commitment to provide healthy and safe environments for people and is dedicated to preserving the earth's capability of sustaining a shared high quality of life.
Committee Members:
Chair: Michael Hoffner, AIA of hoffnerdesignstudio
Ben Butler, AIA of Rand Elliott Architects
Dan Govin, AIA of Allford Hall Monaghan Morris
Brian Hines, Assoc. AIA of ADG
Donovan Linsey, Assoc. AIA of OU College of Architecture (Grad Student)
Steve Voelker of Voelker Photo
Chase Webb, Assoc. AIA of Studio Architecture
Kristi Warren of Best Companies
Upcoming Events & Programs
—————————————————————————————————
AIACOC COTE COMMITTEE MEETING – July 13th at 12:00 p.m. (MORE INFORMATION)
—————————————————————————————————
Great Turnout for our first COTE Coffee!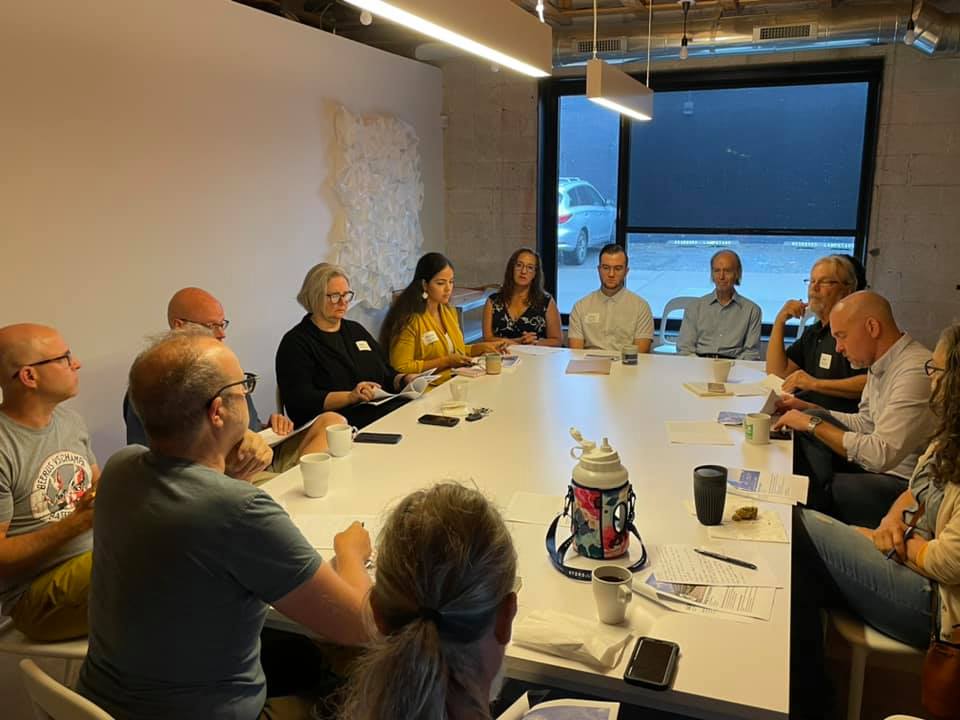 Additional Information & Resources
AIA National Sustainability page
Architect's Primer on Sustainable Energy [free download]