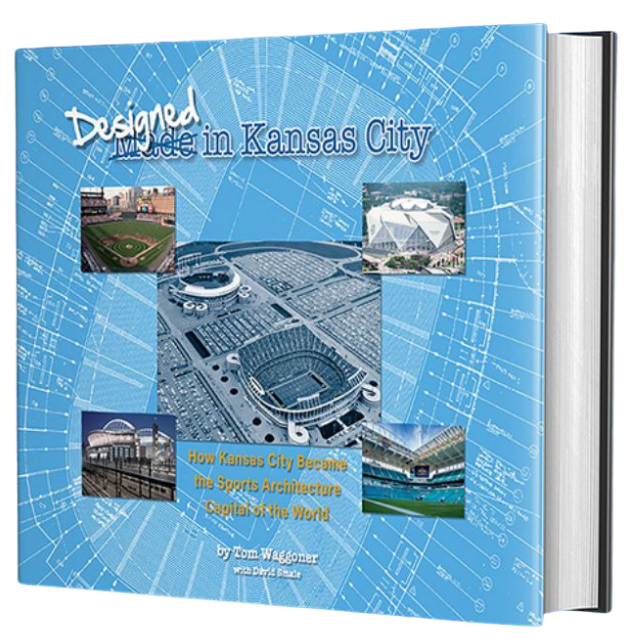 The AIA Central Oklahoma Luncheon will take place on Thursday, April 14, 2022 at the Capitol View Event Center at 5201 N. Lincoln Blvd. Our luncheon guest speaker will be Tom Waggoner, AIA of T Waggoner Design + Consulting and author of Designed in Kansas City- How Kansas City Became the Sports Architecture Capital of the World.  Join us to learn about Tom's work and his experiences in writing his book.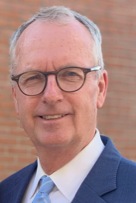 Tom Waggoner, AIA is a 1982 graduate of the College of Architecture & Design at Kansas State University.  In 1988 after 6 years practicing general architecture at several Kansas City-based firms, he launched his career working in the sports facility design industry at newly established Ellerbe Becket Kansas City.  Following three years working on the renovation of New York's Madison Square Garden, he and other architects began designing an expansion and renovation to famed Notre Dame Stadium.  From 1991 to 2022 his sole focus has been the planning and design of collegiate sports facilities- football stadiums, basketball arenas and athletic training/rehabilitation/academic centers.  He was co-founder of Bredar Waggoner Architects in 2000, and soon thereafter joined CDFM2.  In 2004 he and others founded 360 Architecture.  Following 10 successful years he assisted in 360's acquisition by HOK.  In 2020 he transitioned into a consulting role and established T Waggoner Design + Consulting.
Waggoner has served on the Architecture Planning and Design (ADP) Deans Advisory Council at his alma mater.  He has also served on the Board of Directors and Executive Committees for the Kansas City Zoo, Starlight Theatre and The Greater Kansas City Sports Commission.  In addition, he was a founding member of KC Global Design- a civic organization that focuses on promoting 3 primary areas of the built environment- awareness, talent and innovation.
He has lectured on the subject of collegiate athletic facility design at annual workshops and conferences held by the National Association of Collegiate Directors of Athletics, and Women Leaders in College Sports.  He continues to make presentations on the history of sports architecture and its ties to Kansas City.  In early 2021 he published Designed in Kansas City- How Kansas City Became the Sports Architecture Capital of the World- a book he spent 5 years researching and writing.
Waggoner lives in Fairway, Kansas with his wife Peggy Perry Waggoner.  She is a university Clinical Assistant Professional employed for most of her career by the Hearing & Speech Department at the University of Kansas Medical Center.  They have two daughters both working in the Architecture-Engineering-Construction industry in Kansas City.
The deadline to register is Monday, April 11th. AIA Central Oklahoma Members attend free and the nonmember guest cost is $25.  Thank you to our luncheon sponsors: Darr + Collins, Manhattan Construction, Miller Tippens Construction and Wallace Design Collective.
You can purchase a copy of Tom's book HERE.