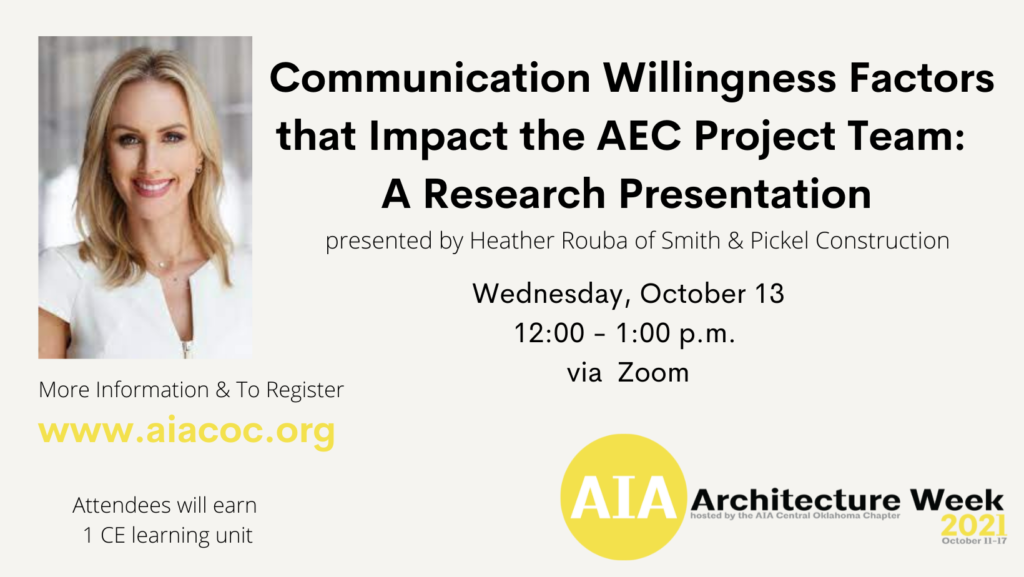 Heather Rouba is the Preconstruction Director at Smith & Pickel Construction, Inc.  She earned a master's degree in Construction Management from OU and a Bachelor of Arts in Interior Design from the University of Central Oklahoma.  She has worked in the design and construction industry for over 15 years.
Heather's graduate school research focused on how construction project teams communicate, and, more specifically, what factors promote communication willingness between owners, contractors, and design team members. In this presentation, Heather will share results from her research which offer important insight into how all project stakeholders approach interpersonal communications.
When international travel resumes in full, Heather will present her research at the next Associated Schools of Construction International Conference in Liverpool, England. Until then, AIA COC members are invited to attend this sneak peek.