June AIA Luncheon
Join AIA Central Oklahoma for our AIA June Luncheon set to take place on Thursday, June 10th at the Capitol View Event Center located at 5201 N. Lincoln Blvd.  This luncheon will take place in person only and masks will be optional.   The June Luncheon program will be The National Guard Armory, the Future Home of Coop Ale Works.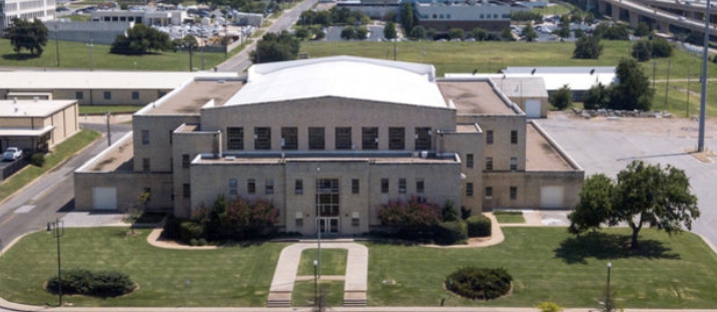 When the former National Guard Armory at 200 NE 23 came up for sale Coop Ale works jumped at the chance to revive a part of Oklahoma's history and create a place the community can be proud of.
The armory was built in 1935, was once home to the 45th Infantry and National Guard. It was vacated by 2010. The cavernous former armory, spanning 72,667 square feet, was seen as a potentially awkward fit for most development possibilities due to its design. The bulk of the interior is just the ground floor with the roof three stories above.  Floors line the east and west sides of the building overlooking the space. 
That design, however, was seen as ideal for an expanded COOP Ale Works brewery that will be transformed into a visitor destination with the side offices turned into a boutique hotel. The proposal called for 16 hotel rooms overlooking the production floor with the opposite side of the building to be home to a restaurant and event venue. 
Coop Ale Works hired Spur Design as the architect for the project.  Join Daniel Mercer of Coop Ale Works and Seth Cavin, AIA of Spur Design to learn more about this fascinating project!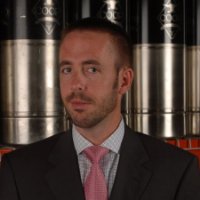 Daniel Mercer is a Yukon native who has spent most of his life in Oklahoma City and its surrounds. He graduated from OCU, began his career in venture capital and made several transitions throughout two decades, including consulting, flying in the US Air Force, corporate finance and, most recently, beer. Mr. Mercer co-founded COOP Ale Works in 2008 with a goal of creating a production brewery Oklahoma City would be proud of.  He led the company through its 2014 expansion and is currently spearheading COOP's $28 million renovation and expansion of the historic 23rd Street National Guard Armory.
Seth Cavin, AIA is the founding principal and owner of Spur Design. He is a licensed architect and currently serves as President for the Central Oklahoma Chapter of the American Institute of Architects (AIACOC). Seth has been married for 17 years to his fabulous wife, Erin and has three amazing children and an overly-dependent dog. Seth started Spur Design in 2008, taking the best of experiences from his time at other firms in Oklahoma City and Kansas City to create a fun, focused, and efficient work environment which embraces investment and growth of staff into future firm leadership. Under his leadership and direction over the last 13 years, Spur Design has grown to 60+ employees who provide Architecture, Interior Design, Mechanical & Electrical Engineering, and Cost Estimating services through their Oklahoma City, Kansas City, and Phoenix offices.
The deadline to register for the June AIA Luncheon is Friday, June 4th.  AIA, Associate AIA and Allied Members attend free.  The cost for nonmembers is $30.