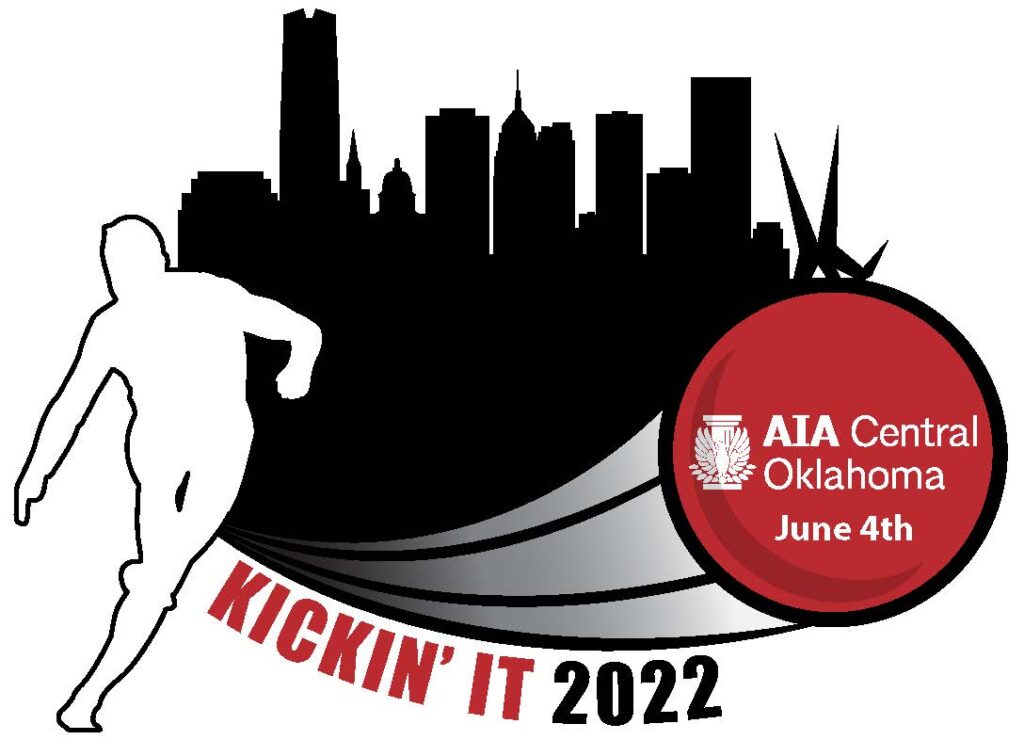 Saturday, June 4, 2022
8:00 a.m. – 3:30 p.m.
PCAA Fields
3100 West Britton Road, OKC
Teams are made up of 15 players and cost is $500 per team.
Email Melissa at melissa@aiacoc.org to enter your team.
The tournament fills up fast so be sure to sign up early!
ADDITIONAL INFORMATION:
Teams must be architectural firms and/or Allied member companies of AIA.
Teams are made up of 15 players.  Only your 15 rostered players can play in your games.
Each team must field two women on the field at all times.  If you are unable to field two women, you must play down a player and take an automatic out each inning.
Teams are responsible for their own t-shirts but the color must be submitted  and approved by AIA so we're sure everyone has a different color shirt.
Team registration includes:
– Lunch
– Trophy for 1st, 2nd & 3rd Place team
– Medals for players of 1st, 2nd and 3rd place teams
– Kickball Tournament Koozie
– Snacks, Gatorade, water (teams are encouraged to bring some of their own gatorade and water as well)
Current Registered Teams & Shirt Colors:
GE Johnson / Beck Design/ REES: Royal Blue
Spur Design: Light Gray
CMSWillownbrook: White
FSB: Army Green
Timberlake Construction/ CEC/ KFC Engineering: Navy
Allford Hall Monaghan Morris / Wallace Design Collective: Yellow
Minick Materials: Light Green
Guernsey: Red
Questions? Email Melissa at melissa@aiacoc.org.