Join us for our fifth annual "Developer's Showcase" at which featured speakers will present some of their recent and upcoming projects, specifically discussing why high-quality design is so important, and how out-of-the box thinking helped them meet their financial and programmatic goals.
The AIA June Luncheon will take place on Thursday, June 20, from 11:30 a.m. – 1:00 p.m. at OSU-OKC.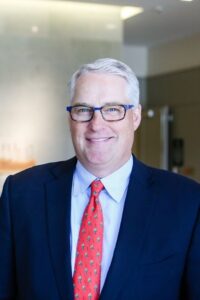 Bond Payne is the Chairman of Heritage Trust Company and Vice Chairman of Argent Financial Group. Mr. Payne was a co-founder of Heritage Trust Company in 1997 where he worked in compliance and asset management before being named Chairman of the Board in 2004.  In 2016, Heritage merged with Argent Financial Group and Mr. Payne was named Vice Chairman, serving as market leader for Oklahoma and in a senior management role at Argent.  Mr. Payne holds a bachelor's degree in Political Science from Vanderbilt University. Mr. Payne has also been active in business associations, community activities and civic affairs, including economic development activities in his community.  He has served on the Bond Advisory Committee and Economic Development Trust for Oklahoma City, the EDGE Policy Board and Business Roundtable for the State of Oklahoma, and the Downtown Business Improvement District.  He recently led the historic redevelopment of The Heritage, formerly The Journal Record Building, a 100,000 sq. ft. office building and 370 space parking garage in downtown Oklahoma City, and is a member of the Urban Land Institute.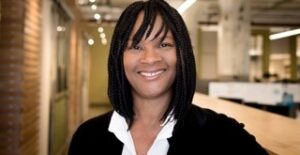 Gina Sofola is the President and Principal Consultant for, Sofola and Associates, Inc., a project management and planning consulting firm started in 1999. With over 30 years of experience as an Industrial Engineer, specializing in Project Planning, Construction, and Facility Management, she has managed construction projects around the country and worked as a Project Engineer for Fortune 500 Companies Bristol- Myers Squibb Co. and Johnson & Johnson, Inc in New York City. Her portfolio of projects includes Corporate Class A Office, R&D and Manufacturing, Municipal, Airport, and Multi-Family Housing.  She is the project manager and developer's representative for the Page Woodson Redevelopment Project in Oklahoma City, a 5 Phase Master Planned Redevelopment Project with the Historic Douglass High School as the Centerpiece of the community.  Ms. Sofola received a BS in Industrial Engineering and Management from Oklahoma State University and her MS in City and Regional Planning from the University of Oklahoma with an emphasis in physical planning.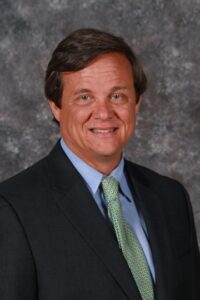 Steve Mason is the owner of Mason Realty Investors, LLC which has restored, remodeled and managed 38 historic buildings in Oklahoma City in Automobile Alley, Capitol Hill, and the Plaza District with 60 retail, restaurant, and office tenants.  From 1989 to 2004, he was the president of Cardinal Engineering, Inc. which provided civil engineering, environmental engineering, and surveying services.   Mr. Mason received a Master of Science degree in Civil Engineering from Stanford University and a Bachelor of Science degree in Environmental and Water Resources Engineering from Vanderbilt University.  He is an active community volunteer for many important civic organizations, including the ODEQ Environmental Quality Board, Allied Arts, Girl Scouts of Western Oklahoma, and the Last Frontier Council of the Boy Scouts of America, to name a few.    He has been recognized for his development work with the Plaza District Association's 2010 Urban Pioneer Award, the 2010 Distinguished Leadership Award by Leadership Oklahoma City, and the 2012 OCU Meinders Business School Entrepreneurial Spirit Award.
The deadline to register is Friday, June 14th.  AIA Central Oklahoma Members attend free.  Nonmember cost is $25.
A big thank you to our sponsors: Acme Brick, ES2, Premier Lighting Sales, Smith & Pickel Construction and Thermal Windows.