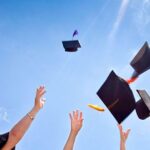 By Carolyn Spellman | 06/03/2014
There's been some buzz about NCARB's recent endorsement of a new streamlined path to licensure. To help clarify any misconceptions, we broke down everything you need to know about the proposal. Here's the deal:
We're investigating an additional—and completely optional—path to licensure that could be achieved after graduation from a NAAB-accredited program.
It's a promising idea, but there's still A LOT of groundwork ahead to even think about implementing this plan, such as finding schools interested in participating and getting buy-in from jurisdictions willing to accept this new licensure path. We recognize the importance of a holistic education, and this additional path would offer the flexibility to take the exam when you're ready.
Even if this option ultimately becomes a reality, existing paths to licensure are not going away. Even now, many jurisdictions allow interns to start earning IDP credit while in school.
NCARB does not stand to profit from this alternative licensure path since creating and implementing the plan would fall to the participating architecture schools.
The Licensure Task Force, which is overseeing the project, includes leaders from diverse segments of the architectural community, as well as reps from the American Institute of Architects (AIA), the American Institute of Architecture Students (AIAS), the Association of Collegiate Schools of Architecture (ACSA), and the National Architectural Accrediting Board (NAAB).
The Licensure Task Force just completed the first of a three-year plan for research and development. You can learn more about the group's charges here.
The next step for the Licensure Task Force will be to identify schools interested in participating in the program. NCARB expects to issue schools Requests for Information later in the year, followed by a Request for Proposal process in 2015.
– See more at: http://blog.ncarb.org/en/2014/June/Licensure-Upon-Graduation.aspx#sthash.R03ZV3Kb.dpuf