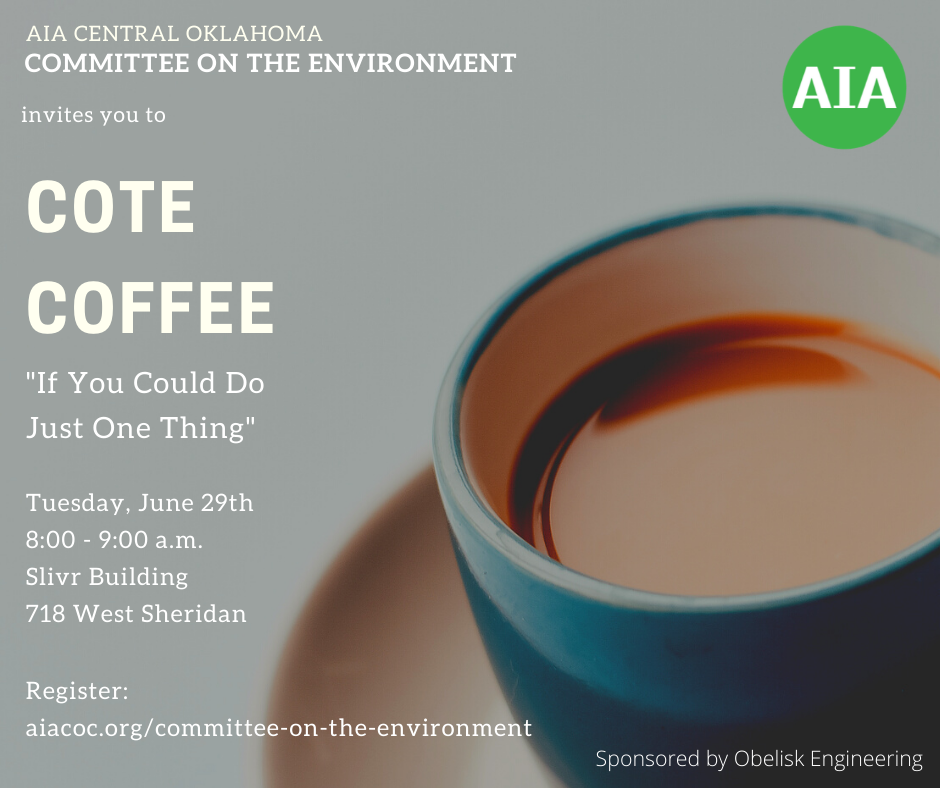 Announcing the inaugural AIACOC Committee On The Environment COTE Coffee! 
Join in on a fun brainstorming session: We'll outline a Central Oklahoma adaptation of AIA's Framework for Design Excellence, mirroring the "If you can do just one thing" sections. What is the purpose of doing this? Glad you asked! This event launches an AIACOC COTE outreach project that positions AIACOC Architects as experts in resilience, sustainability and community building. More details over coffee!
This will be a casual event where participation in the discussion is encouraged. So swing by on your way to the office – light snacks and lots of really good [regular] coffee will be on hand, or bring your own if you prefer – but do sign up, as space limits us to 20 participants. The event will take place at höffnerdesignstudio, The SLIVR Building, 718 West Sheridan, OKC, OK 73102; Tuesday, June 29th, 8AM – 9AM.