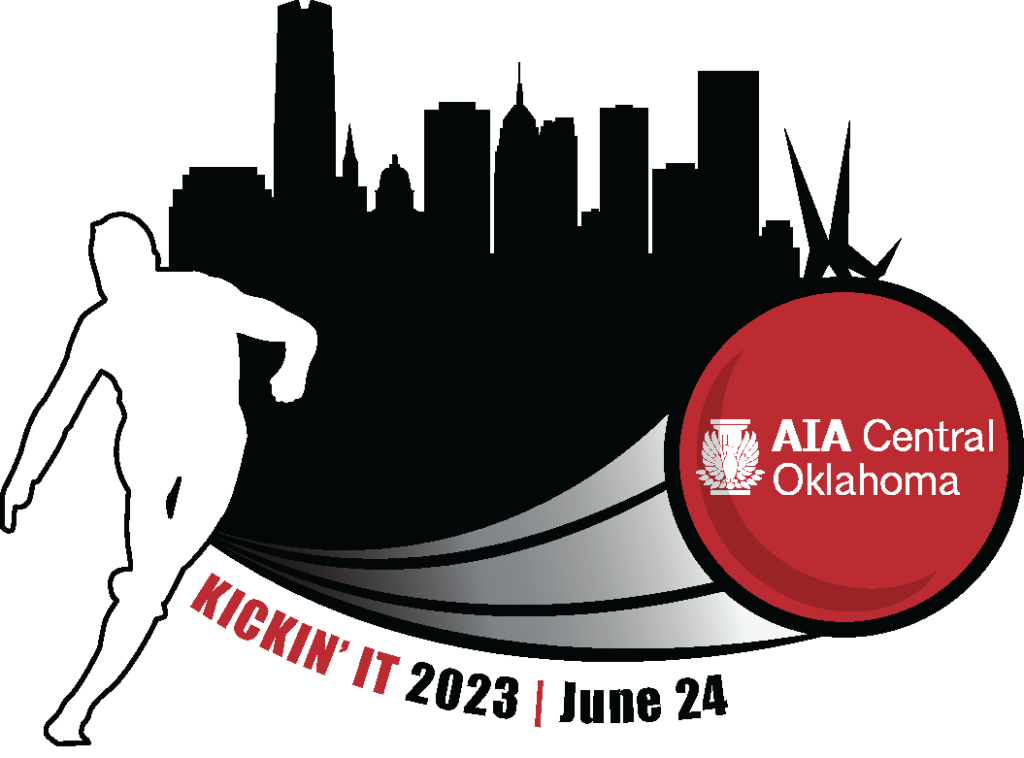 Saturday, June 24, 2023
8:00 a.m. – 4:00 p.m.
PCAA Fields
3100 West Britton Road, OKC
$600 per team (of 15)
ADDITIONAL TEAM INFORMATION:
Teams must be architectural firms and/or Allied member companies of AIA.
Teams are made up of 15 players. Only your 15 rostered players can play in your games. Teams MAY NOT substitute additional players throughout the day.
Each team must field two women on the field at all times. If you are unable to field two women, you must play down a player and take an automatic out each inning.
Teams are responsible for their own t-shirts but the color must be submitted and approved by AIA so we're sure everyone has a different color shirt.
OUR KICKBALL TOURNAMENT IS SOLD OUT! WE CAN'T ACCEPT ANYMORE TEAMS.
Current Teams:
JE Dunn Construction – Royal Blue
Nabholz / FSB Team 1 – Red
FSB / Nabholz Team 2 – Green
CMSWillowbrook – White
Manhattan Construction- Gray
Timberlake Construction – light pink
Guernsey- red
ADG | Blatt Architects -heather blue
KFC Engineering – Yellow
Pella – Black
Olsson – light green
Boldt Construction-
Minick Materials – light green
HP Engineering
Smith & Pickel Construction
Spur Design