The 2022 AIA Central Oklahoma Board Elections will take place on Friday, November 19th at the AIA Central Oklahoma Luncheon. AIA (licensed architect) members and Associate AIA (intern architects) members are eligible to vote.
Our candidates for office are:
PRESIDENT ELECT (President in 2023)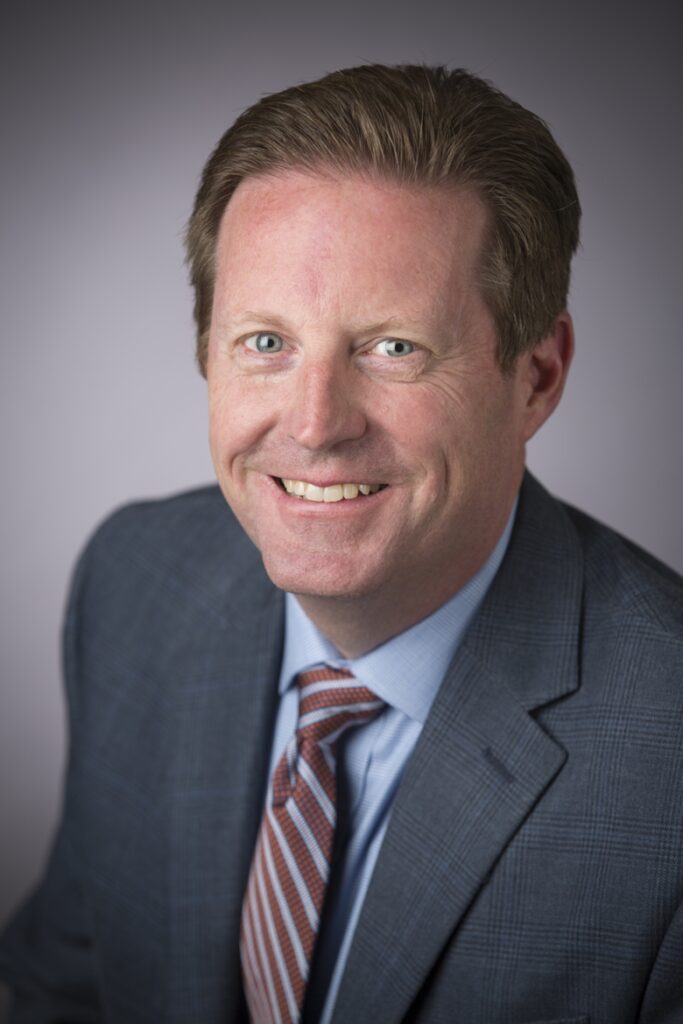 "I've been a member of the Board of Governors of Licensed Architects and a member of AIA for over 25 years and have served on the AIACOC Board as Judge Advocate and a Director and feel that its time to serve as President-Elect. There are so many great things happening in Oklahoma City and many of those local successes are because of architects and the AIA. I would love the opportunity to continue to help promote the AIA locally as President Elect and look forward to that opportunity to continue to serve my community."
Gary Armbruster, AIA, ALEP of MA+ Architecture
Gary Armbruster is a Principal Architect and Director of Development for the architecture firm of MA + Architecture, LLC. A 25-year veteran of the firm he began as an intern and was advanced quickly to Principal/Partner. Mr. Armbruster is a graduate of the University of Oklahoma with a Bachelor of Arts and a Master of Architecture. He also holds a Certificate in Educational Facility Planning from San Diego State University.
Mr. Armbruster is the Education Studio Director and is responsible for programming, design coordination and review of safety design for all education projects. An Accredited Learning Environment Planner (ALEP) through the Association for Learning Environments (A4LE), he is one of only four ALEPs in the State of Oklahoma. He speaks nationally on education design related issues and topics and recently spoke at the AIA National Convention in New York City. Gary has been married to his wife Julie for over 27 years and he has three sons: Nicolas, Matthew and Jacob. Gary serves on numerous boards including the AIA Central Oklahoma Chapter, ALEP International Commission, Positive Tomorrows Board and the Norman Chamber of Commerce Board of Directors.
VICE PRESIDENT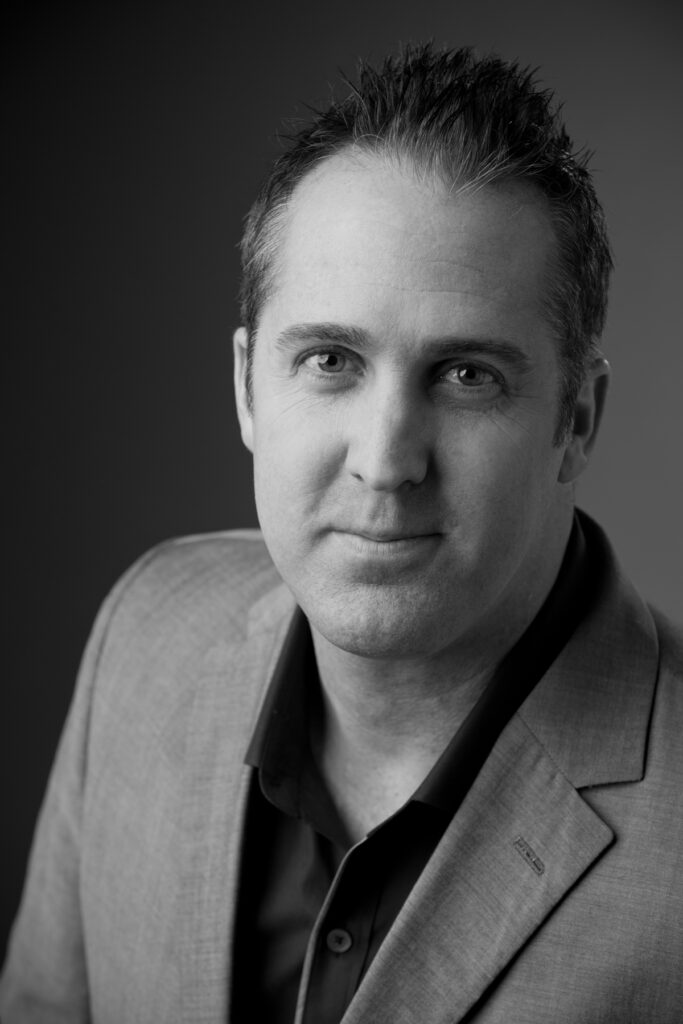 "I am very passionate about great architecture and actively advocate for our profession on a daily basis."
Shawn Lorg, AIA, NCARB of Krittenbrink Architecture
Shawn Lorg is Vice President/Director of Design for the architecture firm of Krittenbrink Architecture, LLC. A 19-year career began as an intern at C.H. Guernsey and after a 5 year stint, moved to JHBR as the Director of Design for the next 5 years, and finally to his current position as VP / Director of Design and Partner with Krittenbrink Architecture LLC. Mr. Lorg is a graduate of the University of Oklahoma with a Bachelor of Architecture and holds a license in Oklahoma, Texas and Wisconsin.
Mr. Lorg in his current role is responsible for all aspects of oversight regarding commercial architecture for the firm and is a strong advocate for the profession as well as great design. He has also been a featured expert speaker for the Fraternal Housing Association as well as MJ Forum, both of which, are annual Greek housing conferences.
In addition to his professional endeavors Mr. Lorg is on the Board of Directors for the Moore Faith Medical Clinic, which is a non-profit organization that serves the Moore and Norman areas by providing free healthcare to those in need.
VICE PRESIDENT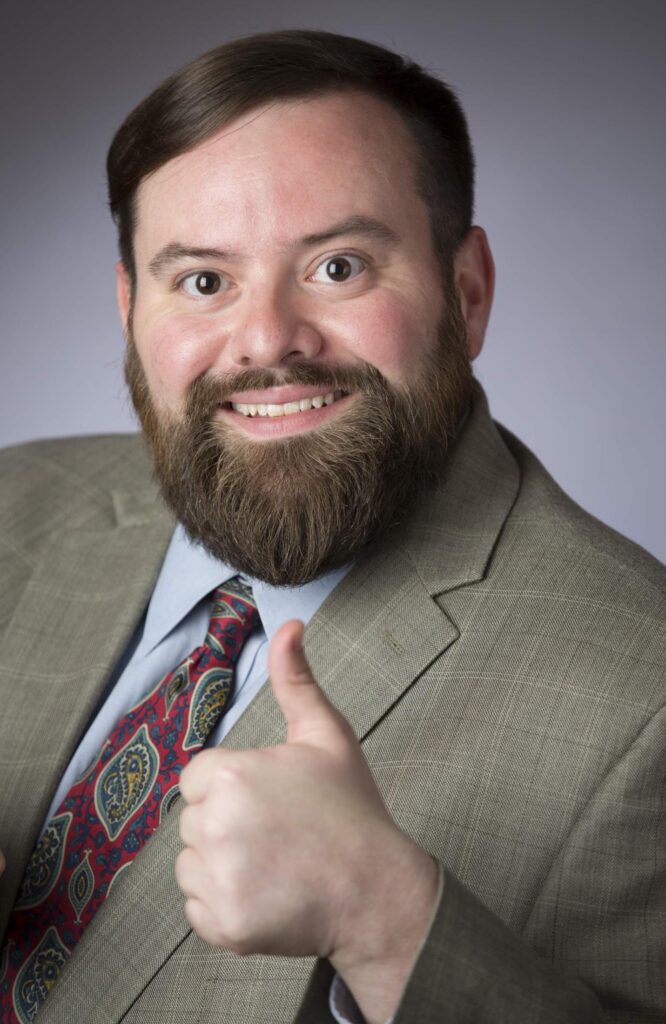 "I enjoy volunteering to serve on the AIACOC board. It allows me to network, learn, and advocate for our profession in our local community."
Justin Mitchell, AIA, NCARB of MA+ Architecture
Justin Mitchell, a native of Shawnee Oklahoma, is an Architect and an Associate for MA+ Architecture.
While holding a Bachelor of Architecture degree from Oklahoma State University, he is a licensed architect in the state of Oklahoma, and is certified by the National Council of Architectural Registration Boards. He is a Leadership Oklahoma City LOYAL Class XII graduate, he serves on the board of directors of the Central Oklahoma Chapter of the American Institute of Architects, and is an active member of the Oklahoma City Midtown Rotary, and is a community volunteer.
Justin lives in the Shepard Historic District, with his girlfriend Meghan, their cats Uncle Tio and Lucy, and his lovable pit bull named Luna. There you can find him spending his free time with his friends, cooking, or scouring local thrift stores for unique items.
SECRETARY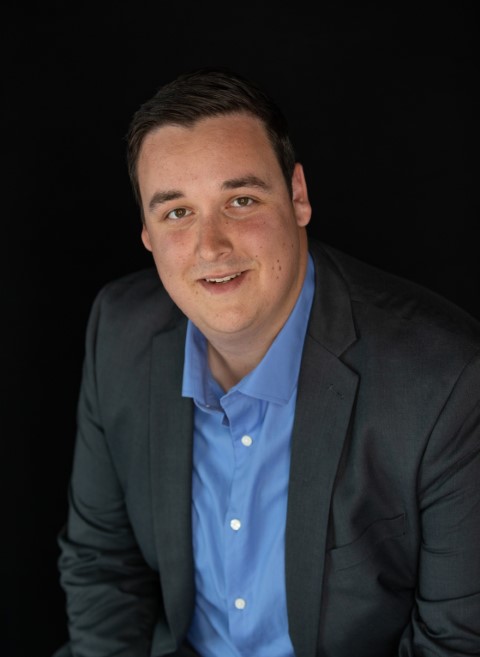 "As a newly licensed architect I see value of architects collaborating with one another on local, state, and national levels and thrilled by the opportunity to share my experiences as a young architect and learn from the professionals around me."
Clay Dobbins, AIA, NCARB of TAP Architecture
Clay Dobbins is an Architect at TAP Architecture where he has worked for four years. He graduated from the University of Oklahoma in 2019 and received his license in the State of Oklahoma in 2021. Clay has and continues to serve on the AIACOC Golf Tournament Committee and has collaborated with the Emerging Architect Committee to help guide and answer questions licensure candidates may have about the A.R.E and testing process.
TREASURER
"Serving on our local AIA Central Oklahoma board is a way to be involved in our professional community. I've enjoyed the years that I've been able to volunteer with our local chapter. Giving back to our industry is important to me and opens doors of opportunity for professional growth and ultimately, it's a small way for me to contribute to our membership."
Bethany Jackson, AIA, NCARB, RCID of Spur Design
Bethany Jackson is the Architecture & Interiors Lead for Spur Design. Prior to joining the Spur family, she was the Principal of SMA Tandem for 13 years. Mrs. Jackson now has over 22 + years' experience in the design industry. Through her career, she has had the opportunity to work on local, national and international projects from corporate, ecclesiastical to healthcare. She is an AIA member, a Registered Architect (RA), a Registered Commercial Interior Designer (RCID), NCIDQ certified, NCARB and serves on the AIA Central Oklahoma Board for the last 7 years. She has a unique educational background holding 3 degrees of a Masters in Construction Administration, Bachelor of Architecture and Bachelor of Interior Design all from The University of Oklahoma. She has previously served on the Interior Design Advisory Board for 7 years. She received the Outstanding Alumni Award 2014-2015 from The University of Oklahoma, College of Architecture ID division. Mrs. Jackson continues to serve by giving back to the community in programs for United Way such as Celebrity Sing in Norman and supports her children activities at Norman High Baseball and The University of Oklahoma. She is committed to the profession and received recognition for completing the Leadership AIA Class I 2015 in June.
DIRECTOR
"Serving on the AIACOC board has allowed me to see how the organization works internally to support the central Oklahoma architectural community. I am thankful for the opportunity to give back to the profession and to serve in my community."
Branson Young, AIA, NCARB of JHBR Architecture
Branson's passion and creativity for drawing, problem solving, and art led him to architecture and design. Throughout his career – 15 years with JHBR, he has created innovative designs that influence and contribute to improving the built environment. His efforts create a framework that promotes design excellence for our entire firm. As project architect, he has designed projects from large inpatient units, MRls, outpatient care units, medical office buildings and many school remodels and additions. His understanding of patients, families, caregivers and educators coupled with his keen sense of design make Branson an invaluable part of our team.
In addition to being a Partner with JHBR, Branson is heavily involved with the Brookhaven Neighborhood Association and sits in on crits at the Christopher C. Gibbs Gollege of Architecture at the University of Oklahoma.
Branson's creativity spills over into music as Branson has played drums and percussion in several bands, orchestras and jazz ensembles. He also enjoys spending time with his wife (whom was also his high school sweetheart) and boating at the lake. In his garage you will find a 1965 Austin Healey Sprite under restoration (in his spare time, of course) and renovating old homes, which currently includes a 1961 Mid-century modern house. He allows his akita and his yorkie to take him out on walks. Branson tries to get some exercise by playing kickball, indoor soccer and is a member of a corporate rowing team.