2016 AIA Kickin' It Kickball Tournament
Saturday, June 18, 2016
St. Mary's Episcopal School
9:00 a.m. – 3:00 p.m.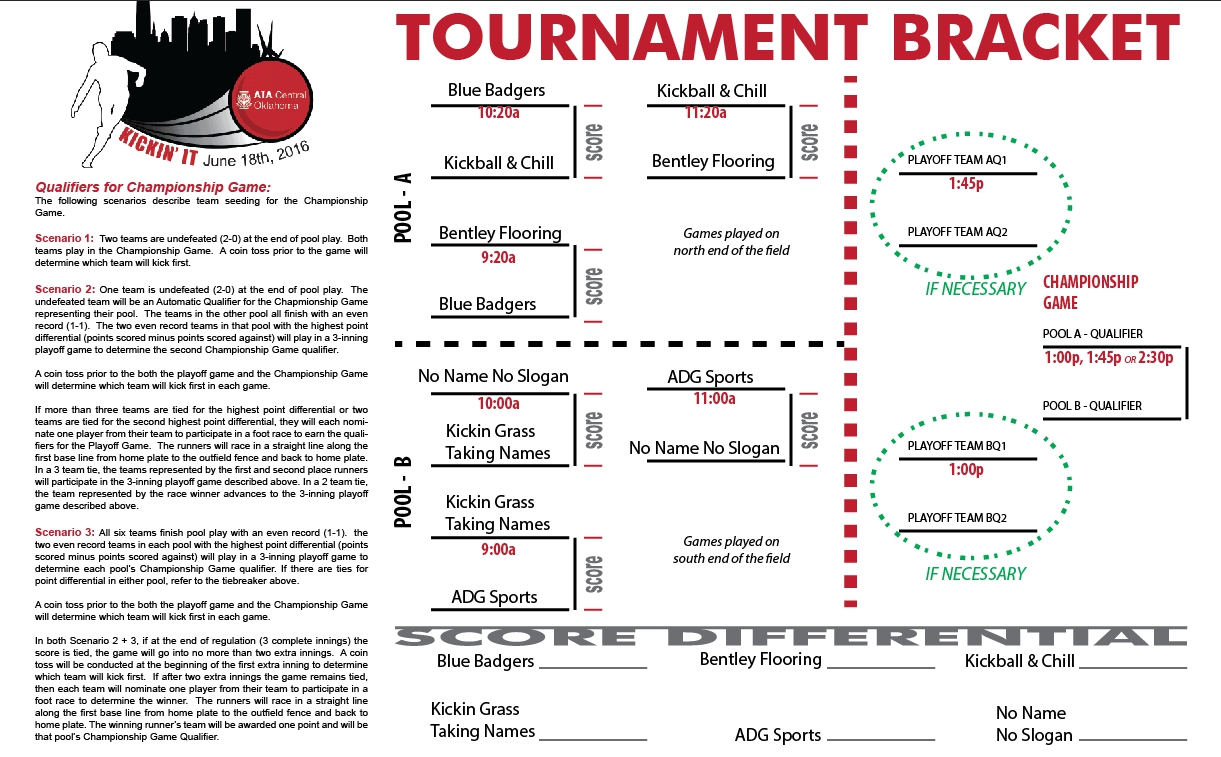 TEAM REGISTRATION IS CLOSED.
Spectators must register before noon on Thursday to be included in lunch, drinks and the cornhole tournament.  Cost is $30 per person ($15 for children under 8).
---

CORNHOLE
Teams of 2 must register between 8:30 a.m. and 10:00 a.m.
Cornhole play will begin at 10:30 a.m. and will be worked around the kickball games.
Cornhole players must have a wristband (purchased in advance).
Cornhole will be single elimination.
We will award medals for 1st and 2nd place.
Thank you to JE Dunn Construction for providing the cornhole boards for the tournament.