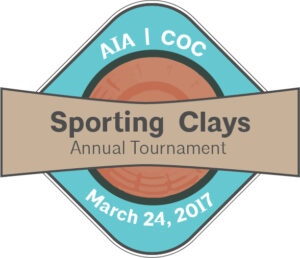 Friday, March 24

|

12:00 p.m.

|

Silverleaf Shotgun Sports
11:30 a.m. Registration
12:00 p.m. Lunch
12:30 p.m. Mandatory Safefy Briefing
1:00 p.m. Shotgun Start
COST:
$115 per person*
$460 per team of four
(after March 1, $125 per person, $500 per team)
*we will do our best to place individuals on a team
Registration includes:
Entry for 10 station competition
50 target rounds
Ammo
Ear Plugs
Safety Glasses
Lunch
Snacks and Drinks
Rules of the course:
1. If shooters misses Saftey Meeting, he/she WILL NOT be allowed to shoot.
2. All participants (shooters & volunteers) must sign a waiver form upon arrival.
3. Eye and ear protection is mandatory.
4. Shotguns must be open and empty until in the stand ready to shoot.
5. Ammunition shot size must be 7 1/2, 8 or 9 and not over 1 1/8.
6. Carry shotguns with muzzle either pointed up or down.
7. No alcoholic beverages on Silverleaf property.
Thank you to our SILVER SPONSORS:
Acme Brick
Bell & McCoy Lighting and Controls
Bryan's Flooring
D5 Architecture
Flintco, Inc.
Harrison Walker & Harper
JE Dunn Construction
Professional Engineering Consultants
Roofing System Solutions
Timberlake Construction
The Womble Company
Thank you to our BRONZE SPONSORS:
Cory's Audio Visual
CEC Infrastructure Solutions
Small Architects
Terracon
Wallace Engineering